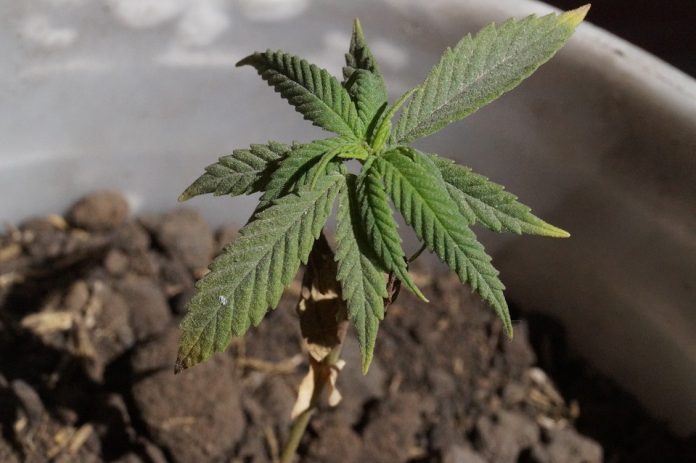 A New Hampshire House committee approved legislation to legalize the possession and limited cultivation of cannabis this week, while a New Mexico Senate panel voted to advance that state's adult-use legislation.
This week, The New Hampshire House Criminal Justice and Public Safety Committee approved legislation that would legalize the possession and limited cultivation of cannabis in the state, while the New Mexico Senate Public Affairs Committee voted to advance a bill that would legalize adult-use cannabis in that state. Elsewhere, MedMen CEO Adam Bierman stepped down and surrendered his super voting shares in the company, effective Feb. 1.
Here, we've rounded up the 10 headlines you need to know before this week is over.
Federal: NORML released its 2020 Gubernatorial Scorecard Jan. 29 and assigned a letter grade of "A" through "F" to each U.S. state's governor based on their cannabis-related comments and voting records in 2019. Thirty-two U.S. governors—including 22 Democrats and 10 Republicans—received a passing grade of "C" or higher, according to NORML's findings, which is an increase from last year, when only 27 governors earned passing marks. 
MedMen CEO Adam Bierman is stepping down from the company and surrendering all of his Class A super voting shares, effective Feb. 1. Bierman will remain on the company's board of directors, which is now responsible for identifying and appointing a new CEO. MedMen COO Ryan Lissack will step in as interim CEO for now. 
Massachusetts: The Massachusetts Legislature's Joint Committee on Cannabis Policy has voted to advance legislation that would more heavily regulate host community agreements, or the arrangements between municipalities and the cannabis businesses they host. The agreements are a necessary step in the licensing process for cannabis businesses, but the state's Cannabis Control Commission has not had the authority to oversee the agreements. 
Tennessee: Sen. Raumesh Akbari (D-Memphis) has introduced S.B. 1849, legislation that would legalize adult-use cannabis in the state. The proposal would allow retail sales and levy a 12% tax to support education and infrastructure, and would allow customers age 21 and older to purchase up to a half ounce of cannabis. 
Colorado: A research center at Colorado State University has received a $1.5 million donation from a Golden-based company that produces CBD products. The donation will be used to fund research, cover operating costs and purchase equipment for the center, which is dedicated to studying the chemical compounds in hemp. 
New Hampshire: The House Criminal Justice and Public Safety Committee approved a bill Jan. 28 that would legalize possession and limited cultivation of cannabis for adults 21 and older in New Hampshire. A full House vote on H.B. 1648 is expected to take place on Thursday, Feb. 6.  
New Mexico: NM S.B.115 passed the Senate Public Affairs Committee Jan. 28 in a 4-3 vote. The legislation, introduced in the Senate on Jan. 16 by Sen. Jerry Ortiz y Pino (D-Albuquerque), would legalize adult-use cannabis in the state, automatically expunge many cannabis-related convictions and subsidize medical cannabis for low-income patients, among other provisions.
Kentucky: Senate President Robert Stivers has historically blocked proposals to legalize medical cannabis in the state, but this year, Stivers said there is "narrow path forward" to make it available for certain conditions. Kentucky lawmakers have introduced two bills this year, H.B. 136 and S.B. 107, to again attempt to legalize medical cannabis in the state. 
Virginia: The Senate Judiciary Committee voted 11-2 Jan. 29 to approve a cannabis decriminalization proposal. S.B. 2 would decriminalize the possession of cannabis flower and oil by imposing a civil penalty of no more than $50.
Missouri: A broad coalition of Missourians, named Missourians for a New Approach, has launched an effort to gather signatures for an initiative petition that would place a question on legalizing adult-use marijuana on the 2020 ballot in Missouri. The effort is being backed by many of the same Missourians and groups that passed the state's medical marijuana constitutional amendment in 2018.