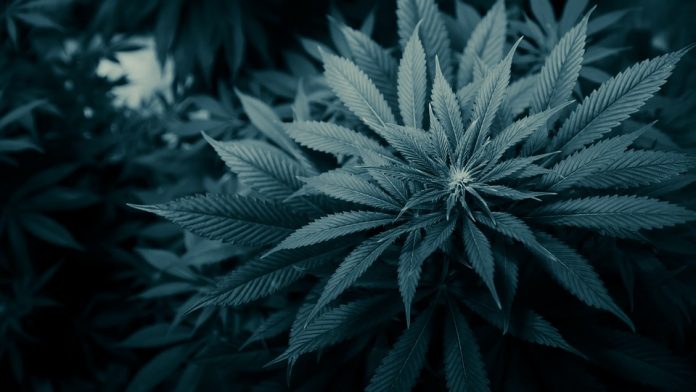 CANNABISTECH, 5, July 2021, Data and technology are central to the growth of the cannabis industry.
As with any agricultural crop, cannabis only needs three fundamental things to grow: soil, sun, and water. However, as a commercial crop, the process becomes significantly more complex.
Modern, legal cannabis operations rely on a significant amount of technology in their day-to-day operations. Regardless of the cultivation method, cannabis producers need technology to help them maintain consistency in the environment and in their production processes.
However, while cultivation, manufacturing, and retail technologies are undoubtedly necessary, data is still king in a highly regulated, track and trace environment. And what we learn from that data is shaping the industry.
CANNABIS DATA DRIVES INDUSTRY DECISIONS
In the world of consumer goods, the consumers' purchasing habits drive retail and manufacturing decisions. If there's a great demand for a particular product, common sense tells us to produce more. Likewise, in the cannabis industry, consumer data is helping retailers and manufacturers make intelligent decisions about the products they produce.
Several SaaS solutions exist for collecting various types of consumer data. Jeff Harris, Co-founder, and CEO at springbig mentioned during a recent conversation, in addition to the raw data, retailers need "the ability to absorb and consume first-party data, meaning actual purchase data from the consumer."
An expert in his field, Harris has spent most of his career managing customer loyalty marketing programs for other industries, including small businesses like pizza shops, yogurt chops, and nail and hair salons. But when Harris noticed that cannabis retailers were using their platform at a much greater level than other businesses and spending ten times the average of other businesses, they pivoted to focus solely on cannabis retail.
springbig may have only started with five or six people, but today it is now a cannabis data giant with more than 150 employees.
OUTSIDE FORCES ARE BRINGING ENHANCED SOLUTIONS
In the early days of cannabis, ancillary businesses with the experience and expertise didn't want to approach the cannabis industry because of the stigmas and stereotypes therein. So, the entire ecosystem had to be built to support the industry. So, here's this industry that has the same logistical needs as any other manufacturing and retail industry, without the traditional support systems afforded to more mainstream products.
Technology support and data collection only help businesses function better. Harris said, "What's so amazing about this industry is that you essentially have this other planet, and on that planet, you need to build an ecosystem, and people saw the opportunity and built that ecosystem."
He continued, "The technology was built to support the industry, and the reason it had to be built is that people from the outside didn't want to come near cannabis."
But today, as the cannabis industry gains acceptance and cannabis use becomes less stigmatized, companies who've spent decades providing services to other industries are starting to rethink their position on cannabis. As federal decriminalization and banking changes continue to move forward, more traditional companies are recognizing opportunities.
CONNECTING WITH THE CONSUMER
Loyalty programs allow businesses to collect data in real-time and allow retailers to know who the customer is, when they'll likely visit the store, how much they typically spend, and what products they purchase. Data like this can be invaluable for businesses but learning how to harness that data is priceless.
Data platforms, like springbig, allow cannabis retailers to not only utilize the sales data from their consumers they also allow them to communicate more effectively with their clientele. Harris explains, "Not all communications need to carry a discount or sale; we're using data to help our clients be smarter about how they communicate."
From a real-world example, a cannabis consumer in Puerto Rico recently posted on social media, "When your favorite dispensary messages to say they have ounces of your favorite strain at a very discounted price, that's amore!"
Clearly, not only did her dispensary delight her by knowing her favorite product, but they also gained a brand advocate for their level of customer service, as well as free influencer marketing and visibility.
"What's interesting about that example," Harris explained, "is that if you let the customer know that the product they like is in the store, sometimes that's enough to get them to get off their chair, get into the car, and drive to the dispensary."
"It's also a perfect example of how data can be used to drive traffic into the store by simply letting the customer know the product they like is available," he continued.
THE TRUTH IN DATA MAY SURPRISE YOU
With the data collected across the industry, we start to see trends, and many of those trends aren't what many producers expected. "Initially, people were amazed to see women in their 30s and 40s going into the stores to buy cannabis," Harris stated.
"Now, here in Florida, not only are we finding more seniors coming into the stores, we are seeing senior-only communities opening dispensaries, too," he pointed out.
As the industry advances, Harris believes the demand for data is only going to increase. Although the laws will likely change to open interstate commerce and allow for broader means of advertising and marketing, Harris said, "Our job is to change along with how the industry changes… cannabis will become less stigmatized and more accepted, which will drive the growth this industry."