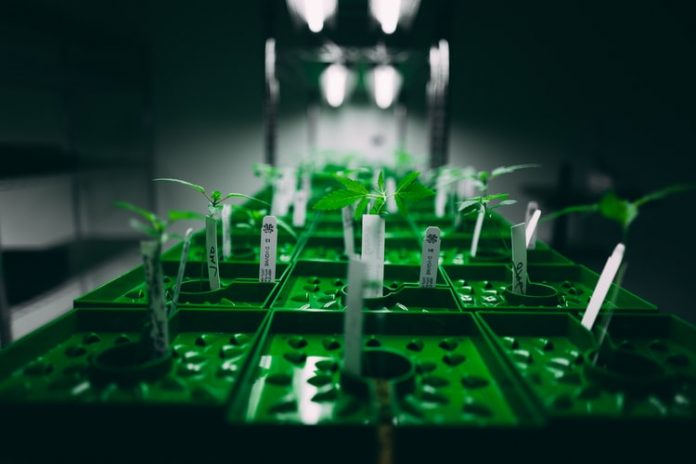 U.S, 3 August 2020 (CANNABISTECH) Testing standards are the first step in federal regulation and legalization.
One of the most frustrating side effects of cannabis growing out of a black market industry is a lack of consistent information. However, the United States federal government is finally stepping up to start standardizing cannabis testing with the Cannabis Quality Assurance program.
ACCURATE INFORMATION IS THE BEDROCK OF CANNABIS'S DEVELOPMENT
Without any firm ground to build on, there is no science to get done. For decades most studies on cannabis relied on inconsistent remote reporting from those who admitted to using cannabis independently. Many featured no measurement of dosage or information on the cultivar of cannabis. With the ability to create almost pure isolates and other developments in cannabis science, the 2010s were a renaissance in the world of cannabis data. The federal legalization of hemp was a critical part of that journey. 
Now the Nation Institute of Standards and Technology (NIST) launched a program July 21st, 2020, to help labs accurately measure chemical compounds in cannabis and hemp, along with products derived from them including oils, balms, edibles, and tinctures. The overall goal of this program is to clear up cannabis labeling and help identify the difference between cannabis and hemp. The program is NIST's Cannabis Quality Assurance (CannaQAP). 
In other industries, NIST has contributed thousands of standard reference materials. Previously their projects assisted in measuring compounds in dietary supplements, vitamins in human serum, and environmental contaminants in groundwater. Additionally, they have conducted quality assurance programs to help improve measurement standards. CannaQAP is not being conducted to call out any lab or the cannabis industry, but to help improve the quality of reporting.
One of their most pressing questions in CannaQAP is what methods of testing cannabis provide the most accurate results. Rather than reward or punish the labs for doing poorly or well, NIST is interested in publishing which testing results in the most reliable information for the consumer.
HOW IS NIST RUNNING CANNAQAP?
Throughout an anonymous process, which labs are free to volunteer for until August 31st, 2020, NIST will be collecting their data for CannaQAP. The first round of research will involve sending hemp oil samples with carefully measured and known chemical concentrations to participating labs. While the NIST measures all the samples, labs will be going in blind and produce their test results under those conditions. After this, the NIST will publish the results of all the participating labs anonymously to show the range of results testing provides. Finally, the NIST will then release the correct measurements.
The anonymity of this process is crucial because it allows the labs to police themselves. Rather than putting anyone through judgment or shame, the labs will be able to see their inaccuracies and adjust their practices accordingly and stress-free. Additionally, the data will allow the NIST to review what methods of testing labs are using and which result in data the closest to the actual values of the samples.
The first round of sending out samples and publishing the data is expected to take six months to a year. After that, a second round will begin, and hopefully, the accuracy of the labs will improve. Currently, NIST is focusing on testing for THC and CBD in CannaQAP. As CannaQAP develops, they plan on including other cannabinoids, terpenes, pathogens, metals, and all of the other materials consumers need to know whether or not their buds contain.
WHAT ELSE IS IN THE WORKS WITH CANNAQAP?
Two of the main focuses of CannaQAP past the hemp oil tests are testing ground hemp, and perhaps cannabis, as well as developing a hemp reference material. While NIST is certain about expanding testing to hemp flower for terpenes, fungal toxins, pesticides, and other undesirable compounds, they are unsure whether or not they will also be testing cannabis flower, which is not legal in every state. They may also include extracts, concentrates, distillates, and edibles.
The hemp reference material will fulfill the same function as pre-measured samples, but if NIST can create a truly universal and consistent sample, then labs would flourish. One of the most significant issues about testing cannabis is that there aren't approved ways to find known variables. If that could be established, then labs would have an ethical and useful standard to follow in their practices. A universal hemp sample would allow for labs to be meaningfully reviewed for accuracy.
There's no doubt that CannaQAP is a program that will take years to come into fruition, but it seems like the right program. Finally, we have daylight acceptance of cannabis and cannabis testing, even if it is hemp-focused. Attention from such serious institutions as the NIST paves towards a science-based and safe cannabis industry. In ten years, their work will likely be essential to the standards of our industry.